This past week marked the 8th anniversary of my attacker's execution. Ironically perhaps, this past week we witnessed the Commander in Chief's vitriolic racist attacks of fellow elected officials garnering security concerns for the lives he has put at risk. I often tell others that I work to make peace with my pain every day, but unimaginable days like we continue to see from the President of the United States makes it exceedingly difficult, to say the least.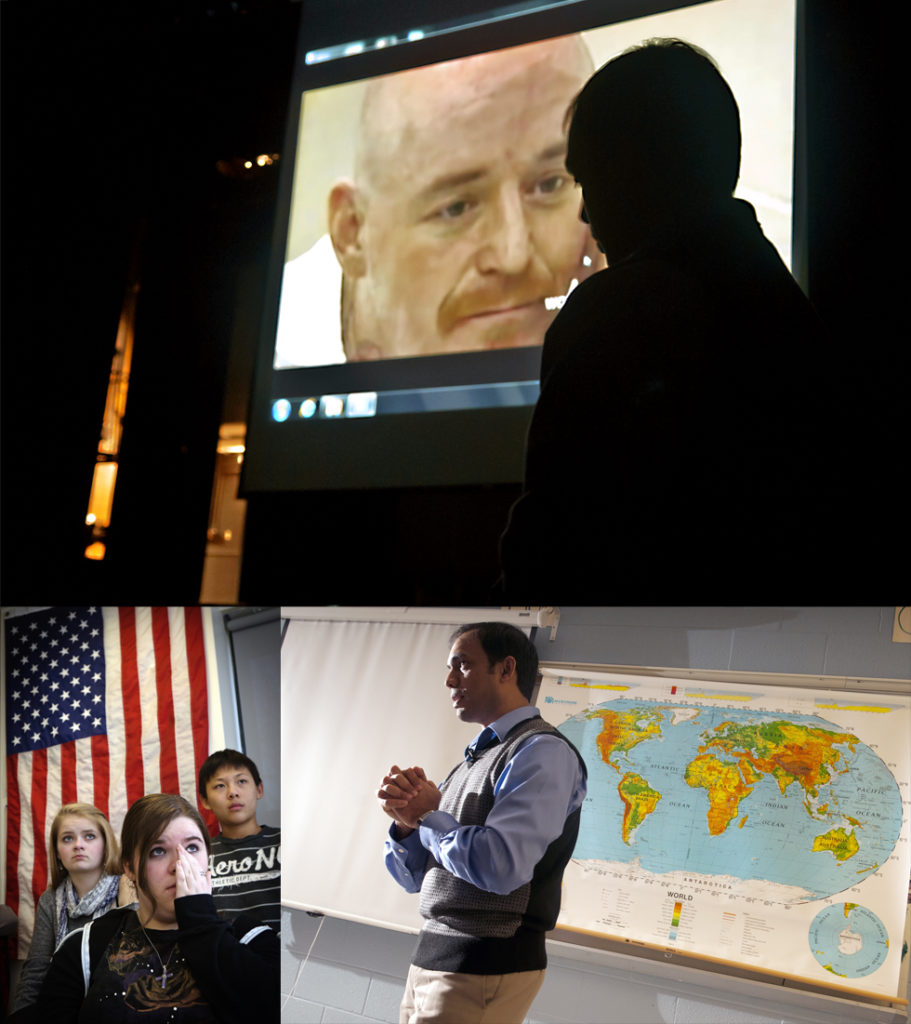 Before pulling the trigger, my attacker asked, "Where are you from?" My brown skin not welcomed in his "white" America. Though narrowly escaping with my life, I still carry more than three dozen bullet fragments in my face and skull and am blind in one eye, these just the physical reminders of America's racism and intolerance towards me and "my kind" immediately following 9/11.
Devastatingly, it seems I'm not welcomed in Trump's America either. And while he puts elected officials' lives in danger, he also puts mine, and so many others like me, in jeopardy too. In addition to my sight, my attacker took from me my sense of safety and security. Nearly nineteen years since my shooting and still, the only place I truly feel safe in America is past the security checkpoint at the airport. Trump's hate speech and white supremacist ideology is dangerous. Dangerous for millions of minorities who proudly call themselves Americans. Dangerous for the security of our country. Dangerous for the future of our country. Dangerous for our ideals and all that our country was built upon. Dangerous, alas, for me.
The stark difference between my attacker, Mark Stroman, and President Trump is that Mark transformed. Unfortunately, it was on death row that he felt free, loved, and respected as a human being. My assailant realized how wrong he was, especially when he had others around him to support his learning and growth. Before his execution, Mark said he loved me, thanked me for campaigning to try and save his life, and called me "brother." I will always be sorry that for Mark it took killing two people, nearly taking my life, and ending up on death row before he was able to know forgiveness, compassion, and empathy and to give it in return.
This tragedy took a great deal from me, but it also paved the way for my life's purpose and the organization I created, World Without Hate, as a result. Before his life ended, Mark Stroman's last words were, "Hate is going on everywhere and it has to stop. Hate causes a lifetime of pain." I've dedicated my life to disrupting hate. Today, I implore President Trump to stop the hate, and the danger he is inciting, and instead unite us all as human beings first. Before it's too late.
~ Rais Bhuiyan, International speaker & Founder of World Without Hate.