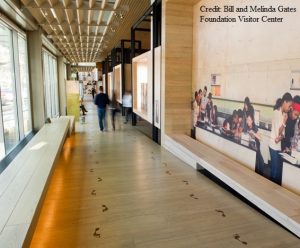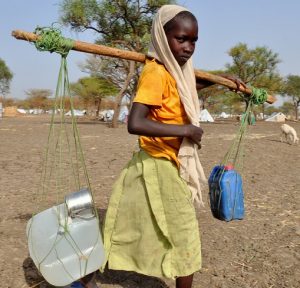 I've never had to walk even a foot for water, but I have seen others struggle, feeling for them, and always appreciating my own blessings of easy and convenient access to clean water.
As a part of my appreciation, I also try hard to use it wisely, including but not limited to:
pouring into the glass only what I would drink

turning off the faucet while brushing teeth or scrubbing the dishes

turning off the shower while using soap or shampooing hair

turning off faucets in public places if it was not turned off properly
I understand these steps won't affect the people who are struggling, but it helps the conservation efforts of our most precious resource. Perhaps even more importantly, it reminds me to be a better human, remaining aware of my fellow human beings' suffering, and in appreciating what I have, finding ways in which I might be able to assist those who don't have what I do. (There will be information and links to ways in which you can also help those in need of clean water at the end of this post).
Currently, I am observing the holy month of Ramadan. Among many other things, I am fasting between sunrise and sunset. While conservation is important, during Ramadan, we also temporarily deprive ourselves from water and food so that we can feel a just a slice of the pain and suffering that so many endure, each and every single day. Their hope for an end to this struggle, this basic and inherent human right, extends far beyond my 30 days.
Every morning, before getting out of bed I grab a sip of the water I keep on my bed stand. The last few days have been different, however. The water is there, but I choose not to drink it. Next, coffee with breakfast, which I also skip. By noon, my stomach starts complaining. By 4pm, it's nagging at me, fatigue and weakness set in, and my mouth seems to get drier. I feel like I could drink gallons of water and a table full of food. My body is pleading, but my mind is controlling the need. It's a power struggle between mind and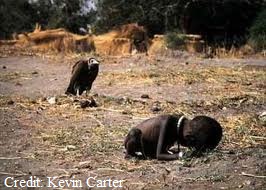 body no doubt, but this annual exercise helps turn weakness into strength, to be mindful and more patient, and to be a more compassionate and empathetic person.
Ramadan, observed during the ninth month of the Islamic calendar, is practiced by Muslims around the world. This month of fasting helps us to acquire piety, discipline, patience, compassion, empathy, and over all self-control. Ramadan is indeed tough, but truly rewarding spiritually, physiologically, and socially. It's an opportunity for self-cleansing, feeling the plight of the poor, needy, and deprived.
The first few days of fasting is the hardest. Then, I feel almost immune to hunger and thirst. Instead, I feel as though I have a much better understanding for how people go with little to no food and water for hours on end, in many cases, for days and days. Of course, those who lack access to water, also live in food deserts and often can't even provide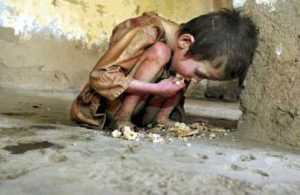 one  meal per day for themselves or their children.  On top of this, in many cases, there are constant threats of violence, bombings and killing that take place in these incredibly oppressed areas.  I can't help but think about the mothers who can do nothing more than hold their children as they die from malnutrition; or the elderly who must beg on the street or go door to door, grateful for anything they can find, desperate to live like a human being. I think about the sick who can't afford food or medicine. My heart breaks for the 20,000 people, and the four children every minute, who die every day from hunger or hunger related causes (according to UN). The statistics in the United States are also horrifying; one in four children go to bed on an empty stomach.
And so, while 30 days of fasting won't solve these issues, it does help those who sincerely seek to be more giving, educating and motivating them to go out of their way to help those in need. While my family is not currently at risk of going hungry, my elderly parents not having to beg on the street, and I don't need to walk three miles for a clean bucket of water, I do have the power to feel for those that do, show them solidarity and support the organizations dedicated to making a real difference in their life.
I urge you to challenge yourself by fasting—for a day or a few—and encourage others to join you, to understand the plight of millions, half-way around the world and right next door. Join me in showing your empathy, sharing your compassion, and demonstrate your support by finding the causes and organizations you can contribute to.
We must remember we are responsible for one another, we must learn to respect, understand, accept, and support each other if we want to bring about the world we all deserve – a world without hunger, a world without violence, a world without victims, and a World Without Hate.
Written by: Rais Bhuiyan, Founder & President | www.worldwithouthate.org
To learn more about The Bill & Melinda Gates Foundation and their work for clean water, and so much more, visit www.gatesfoundation.org/
To support clean water initiatives, explore charities such as www.charitywater.org/ or www.water.org/, www.amoudfoundation.com/ among others.